I'm having a hard time believing that October is over and it's time to start planning for Thanksgiving. Time is going by way too fast for me to comprehend. For some reason I feel like we should still be back in June or July. I don't remember going thru those months!
I hope everyone had a safe and fun trick or treating night. We definitely did. Pea dressed as a punk rocker complete with mohawk and Sex Pistols shirt. His favorite activity was ringing everyone's doorbell, mine was catching up with neighbors I hadn't seen since last Halloween. We all had a blast.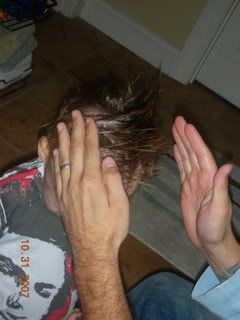 Getting the 'do done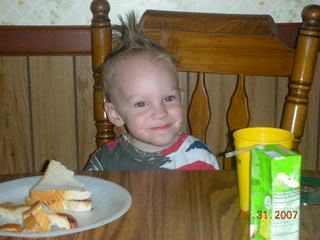 Trying to get something into his stomach besides candy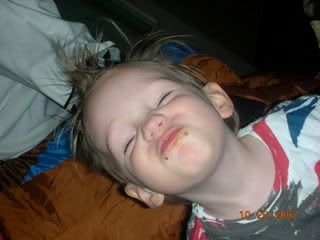 Rock on!



The Pea and his cowboy friend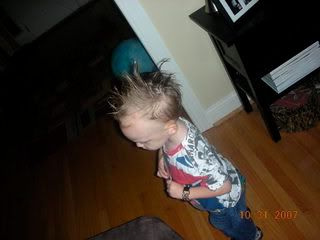 Time for all punk rockers to go to bed